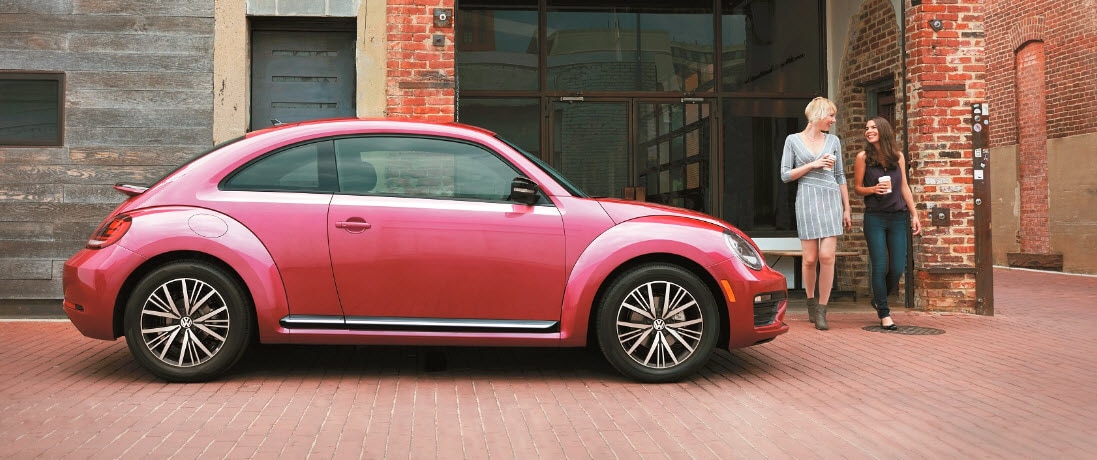 Who does not love the design and configuration of a Volkswagen Beetle? This model is probably the first car Winner Volkswagen customers in Middletown, Odessa and Dover think of when they think of our cars. You might not know, however, that a Volkswagen Beetle is not just one car. Like all other cars, it has several trim levels. Winner Volkswagen recently examined 2018 Volkswagen Beetle trim levels to help you narrow your choice for your next vehicle purchase.
Trim Levels at a Glance
If you are unfamiliar with trim levels, they refer to the grade of your car and the features it contains. Although some trim levels are higher than others, it does not mean certain Beetle models skimp on features. 2018 Volkswagen Beetle trim levels make up eight distinct trims. The hatchback models are the 2.0T S, the 2.0T Coast, and the 2.0T SE hatchback. The next three trim levels are convertible models, the S, Dune and Coast. The SE convertible and a Dune convertible with one extra exterior color option are also available.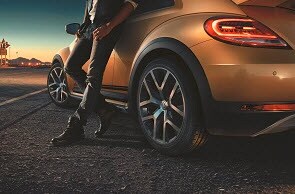 All eight 2018 Volkswagen Beetle trim levels use a 2.0-liter, 174 horsepower four-cylinder engine, and all eight have six-speed automatic shifting with manual available if you want to switch over during driving. Front-wheel drive comes standard on all trim levels, and several exterior colors are available. For the best color selection though, check out the 2.0T S hatchback. It has eight available colors, while the other models have plenty of options but may not be available in all of them.
All of this model's trim levels come with four seats, which reduces passenger and cargo room. We do, however, like the overall cozy feel of this car. In addition, EPA estimates say the VW trim levels get about 29 MPG, which makes it an unusually fuel-efficient car for something so small.
Special Features
The 2018 Volkswagen Beetle has a 6.3-inch touchscreen - again, impressive for such a compact car. The extra width on the touchscreen, which is usually five inches in a VW, allows you to see full-color and easily navigable maps. It also lets you easily read and respond to your car's basic information and alerts, such as traffic reports and gasoline levels. Voice command and navigation are optional, but we recommend them, as they give you more hands-free control over your car.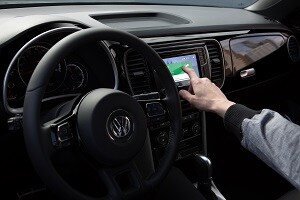 Smartphone integration is possible with Apple CarPlay or Android Auto connection options. If you do not like either of those, you can use the VW Car-Net App-Connect. Bluetooth connectivity and USB ports are standard, so you can take as many devices on the road with you as needed.
As a rule, Volkswagens do not come standard with many safety features, but there are several options that will not break the bank. We especially recommend parking sensors and blind spot monitoring. As of May 2018, all vehicles regardless of make or model will also have a backup camera. This feature will help you maneuver through traffic and detect pedestrians. We also like the audio anti-theft deterrent option for this vehicle.
Contact Us
If you are interested in our inventory or would like to test drive one of our models, please contact Winner Volkswagen today.