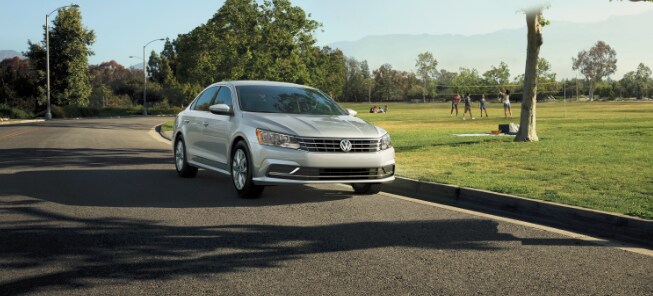 Winner Volkswagen has served customers in Middletown, Odessa and Dover for many years. In that time, we have learned our customers want in-depth car comparisons to help them narrow down car-buying choices. While Winner VW and its customers will always be partial to Volkswagens, car comparisons help explain why our cars are sure winners. We recently updated our comparison between the 2018 Volkswagen Passat vs. Ford Fusion to reflect new models.
2018 Volkswagen Passat
As a sedan, the Volkswagen Passat was not designed to be a slick, sporty vehicle, but do not let that scare you away. Car reviewers find this car quite comfortable and competent, with a great chassis and great acceleration. The V-6 engine with dual clutch transmission is a bit quicker and sportier, but the four-cylinder engine and manual shifting found on some trim levels is respectable, too. If you do not like dual clutch transmission, we can safely recommend the six-speed automatic, which is more familiar to many of our drivers. This vehicle's acceleration has outperformed a couple of competitors, most notably the Toyota Camry and Chevrolet Malibu.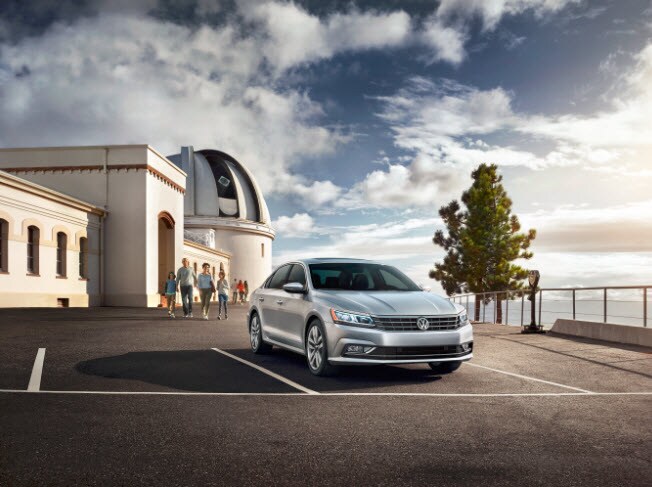 The 2018 Volkswagen Passat handles exceptionally, with comfortable and predictable yet precise handling. This family-style sedan was designed for the morning commute, everyday errands or a relaxed weekend getaway. While rural back roads may be rough, the 2018 Volkswagen Passat can hold its own on country lanes as well as in heavy city traffic.
Among this model's many safety features, we particularly liked that autonomous emergency braking comes standard. Options such as blind spot monitoring and lane-keeping assist will add security to your car. Airbags and child seats with LATCH points are also standard.
This vehicle's infotainment features are slightly more comprehensive. Bluetooth phone and audio, USB ports and voice command are standard. Full navigation is optional, as is Android Auto or Apple CarPlay. With a large and colorful touchscreen, you will always be aware of what your Passat is doing and what it needs.
2018 Ford Fusion
The 2018 Ford Fusion is another family-friendly sedan, but it quickly sets itself apart from the VW model. It is noticeably smaller, with a 325-horsepower engine and an excellent acceleration record. Especially in Sport mode, the 2018 Ford Fusion outperformed most of its competitors. Winner Volkswagen has learned that quicker is not always better, though. The Fusion's transmission is slow in selecting a gear, whether you are using manual or automatic. You also have to keep the engine revving to reach high speeds, which could slow down your driving time to important destinations.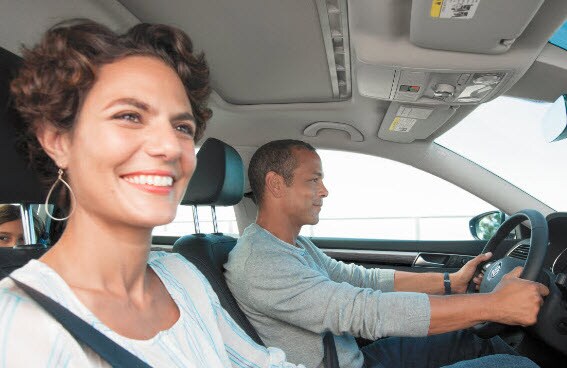 While the 2018 Ford Fusion has performed well in crash tests and earned 4.5 of five stars, it does not come standard with any safety features. Airbags and child seats, as well as a backup camera, are part of every model. Yet everything else, from adaptive cruise control to parking sensors and traffic monitoring, is optional. Infotainment is also less than impressive; the Fusion's Sync 3 system only earns a Fair rating, and no features are standard.
Contact Us
Now that you know the crucial differences between the 2018 Volkswagen Passat vs. Ford Fusion, you'll be better able to decide between the two vehicles. If you are interested in taking a test drive of the Passat or any other fantastic VW model, please contact Winner Volkswagen today.