We all fear the Check Engine light, but with service as great as what you'll find in Dover, Middletown and Odessa, DE, you have nothing to fear. If there's something fishy going on with your beloved Volkswagen, you can have the issue addressed without traveling too far from home. Read to learn more about the Winner VW Service Center, as well as the services we offer for auto repair in Dover and the surrounding areas.
Services Offered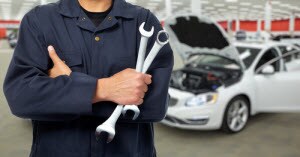 Here at Winner Volkswagen, we specialize in keeping your favorite Volkswagen model in great shape and running smoothly. Below are just a few of the services we offer:
Collision repair, full-service
Oil change
Tire repair and rotation
Brake repair and battery replacement
Regular care and maintenance
Service specials specific to Volkswagen
Genuine parts and specials specific to Volkswagen
Essentially, if something's not quite right with your car, we can work to address the concern. If your Volkswagen was involved in an accident, we can help you with damage estimates for your insurance claim. We can also provide you with quality repairs in record time so that you can get back on the road.
With our seemingly never-ending specials, you can benefit from keeping your car safe and at a great price. We even have maintenance plans you can enroll in to keep your Volkswagen running as smoothly as possible. You'll stay covered as far as manufacturer-recommended intervals for maintenance are concerned. We'll also protect you from inflated prices on parts and labor, as we deliver you quality service from experienced technicians. What could provide better peace of mind than that?
Why Get a Volkswagen Serviced?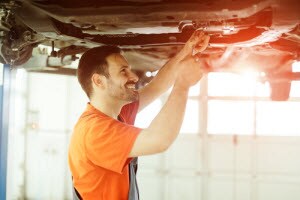 Although we like to think our Volkswagens are perfect machines, they still need proper maintenance to stay safe and in good condition. It's important to have your car serviced at a trustworthy station so that you can stay as safe on the road as possible. This is especially the case if you suspect that something's wrong with your vehicle. When you don't have your car properly serviced or maintained by professionals, small issues can lead to a lot of damage in a short period of time.
Certified Parts & Expert Professionals
As mentioned earlier, the men and women who are working in our service department are highly experienced. They're well versed on anything and everything Volkswagen, which means your car will get the undivided attention it needs and deserves. Even if you don't catch something that might be wrong with your car, the Winner Volkswagen technicians are so familiar with these cars that their trained eyes can catch even the smallest details you may have overlooked.
In addition to expert professionals, we provide you with genuine and quality parts for your Volkswagen. If that wasn't enough, we also offer great service specials that help you save on these genuine parts.
Auto Repair in Dover DE
Does your Volkswagen need to see a service specialist? Stop by Winner Volkswagen today, serving the Dover, Middletown, and Odessa, DE, areas. We'll help ensure that your car is as safe as can be, running like it did the day you got it. Schedule auto repair in Dover, DE, today!