Nobody wants to experience brake problems on their car-after all, your brakes may be the single most important safety feature on your vehicle. They're your first and last line of defense against accidents and injury as you drive the roads of Odessa, Middletown, and Dover. When you notice that your brakes are starting to go on you, whether it's squeaking or dragging, then it's time to have them serviced.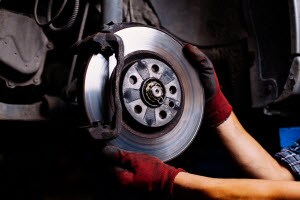 Many people wonder where they can go for quality Volkswagen brake repairs in the region. Learn why if you're looking for the very best brake repair near me, you can always count on the stellar service and results you'll get from Winner Volkswagen.
Identifying Brake Issues
Catching brake problems with your car is pretty straightforward, if you just pay attention. There are a number of signs you can look for to determine whether you need service or upgrades. The most obvious of these are the indicator lights on your dashboard. If you see a brake system warning light flashing, that's telling you that either your parking brake was left on, or your system is running low on fluid. In any case, it means you need to have your system looked over, and quickly.
Other warning signs that you might have issues are sounds and feel. You know your car like nobody else. If you press down on the pedal, and the brakes don't respond as you feel they should, have them looked at. Likewise, if you hear screeching that wasn't there before, or a grinding noise, that means your pads are getting worn down and need to be replaced.
Getting Brake Repair near Me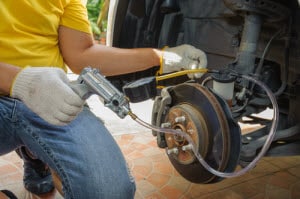 If you're looking for reliable brake repair near me, then visit our Volkswagen dealership. Our certified repair technicians are highly trained, experienced experts at repairing brakes on various models, from classic VW Beetles to brand-new Volkswagen Tiguan SUVs.
Our team has decades of combined experience and expertise at all levels of Volkswagen repair, including handling brakes. When it comes to dealing with technology features like anti-lock braking systems, automatic emergency braking, and adaptive cruise control, we're up on all of the latest technological innovations, and we'll make sure that your brakes are solid and work exactly the way you expect.
Schedule Brake Repair Today!
There's no question, if you're in need of the best services for brake repair near me, your first and only choice should be Winner Volkswagen. Not only do we have the expertise and experience to get the job done right, but we'll deliver that service with a smile and the honesty you expect from us. If you live near Middletown, Odessa, or Dover, then give us a call to schedule an appointment today.