If you've never shopped for a used vehicle before, you may not be aware of how different the process can be from buying new. While buying a used car is often the more economical option, there are many considerations before you make a purchase.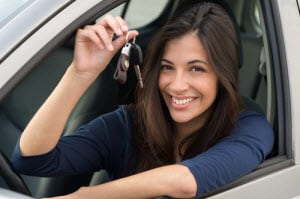 To help you figure out where to start, our team at Winner Volkswagen has put together this guide on how. Follow  to buy a used car. Follow these simple steps and you'll go home with a used car in no time.
Set Your Budget
This is a good rule of thumb for any major purchase, but it's especially true when buying a used car. Before you even begin looking at vehicles, you have to learn how to buy a used car. First, sit down and set your limits. Depending on where you buy, you may be paying for your used car in full. But if you're purchasing from a dealership, you should decide what kind of monthly payments you can afford.
Once the budget is set, start researching different automakers. Certain brands will resell at much higher prices than others. Find some that fit within your budget then you can find the right model.
Decide Where to Buy
You can look for a used car in several places. A private seller may offer cheap prices, but unfortunately you can never tell if the vehicle information they're giving you is true. For instance, that spotless maintenance record they're promising may actually be less than stellar.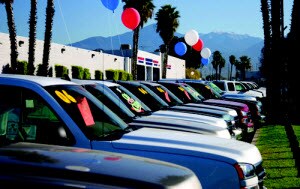 At a dealership, your car will come with the paperwork to back up these claims. And if you're buying a certified pre-owned vehicle, your car is guaranteed to have been refurbished and inspected and will likely be covered by warranty. The extra cost will be well worth the peace of mind.
Test Drive
Even if a vehicle's specs sound amazing, the actual ride might not meet your standards. Every vehicle has a different feel. To determine which car is the right choice, you'll need to schedule a test drive - several test drives, in fact. Try as many cars as you can before committing.
Here are some things to consider as you're testing vehicles:
Are the seats comfortable? Do you have enough room?
Are there any unusual lights on the dash?
Do you notice any odd sounds, smells, or vibrations?
Are the brakes responsive?
Does the technology meet your standards?
Inspect the Vehicle
Even if the car drives nicely, it still has a history. Before you make a decision, inspect the car. Check vehicle history online first. Websites like CARFAX and AutoCheck are excellent sources. Simply type in the car's VIN and you should be given a full report, including owners, accidents, and maintenance.
You also can check certain things yourself. Pop the hood and look for signs of wear. Note any dents and scratches on the car. Look closely at the tires to make sure there's adequate tread.
If you're still not entirely satisfied, there's always the option of having a pre-purchase inspection done. These inspections can cost a little more but will offer you comprehensive knowledge of the vehicle's condition before buying.
Discuss Car Financing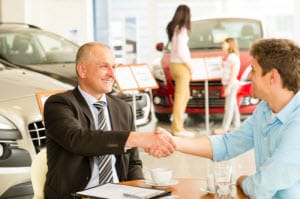 Lastly, you want to figure out how you'll pay for your vehicle. If you've decided to buy from a private seller, you'll have the benefit of being able to negotiate a bit more. Make them an offer. When paying a lump sum, you shouldn't be afraid to bargain.
If you're buying from a dealership, meet with the finance team. These professionals are trained to work with a wide range of budgets and credit histories. Together, you can almost certainly figure out a payment plan that will work with your financial needs.
Want More Information?
If you're not ready to buy new, used vehicles are an excellent, cost-effective alternative. Our team at Winner Volkswagen can answer any further questions you have about the used car buying process or from reading this used car buying guide.
If you're in the Middletown, Odessa, or Dover area, you can call for more tips and helpful information. Contact us today to learn more about purchasing your used car!