Welcome to the Winner Volkswagen Collision Center! If you need trusted auto body repair for your Volkswagen near Middletown, Odessa, or Dover, Winner Volkswagen's team of highly trained and certified collision repair technicians can help. Here are some of the areas where we excel.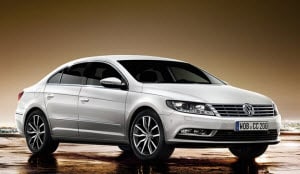 Estimates and Claim Assistance
In the aftermath of an accident, you have the right to choose which auto body or collision repair facility will repair your vehicle. The Winner Volkswagen Collision Center has been approved by major insurers, allowing for expedited repairs under your plan. And we provide free and fair estimates on all body work.
Our knowledgeable advisers will walk you through your insurance claim and ensure that the ball stays rolling through to settlement.
Quality Repairs…
The training qualifications of the body shop you choose should weigh heavily in your decision. At Winner Volkswagen, our collision technicians are both factory certified and certified by I-CAR (the international organization that marks the highest standard in the collision repair industry).
Plus, we provide a lifetime warranty on all our technicians' work, so you can be confident about your repair investment.
…in Record Time 
While accidents happen to the best of us, you shouldn't have to wait for months while your car gets fixed in the shop. Our Volkswagen-Certified Collision Center runs a tight ship and uses the latest, state-of-the-art equipment, allowing us to return your vehicle to its pre-loss condition as quickly as possible.
To meet your transportation needs in the meantime, we provide Enterprise rental vehicles available on-site, as well as a local shuttle service.
Your Full-Service Collision Repair Resource
Whether your vehicle has been severely damaged or you just want to get a few scratches removed, the Winner Volkswagen Collision Center has the tools, training, and expertise to handle all your auto body or collision repair needs.
Our collision center is conveniently located at 591 South DuPont Highway, Dover, DE 19901. For questions about us or your vehicle, or to schedule an appointment for an estimate, call us today.