Getting an oil change is the most important task for all vehicle owners. Without it, the car could explode (everyone wishes this was a joke). In all seriousness, periodic oil changes are like cleaning out the blood of the vehicle and giving it a fresh and healthy cycle. It's essential to the vehicle's life.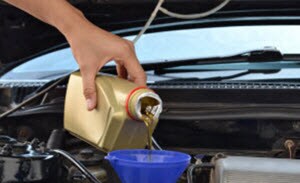 Many individuals wonder, "Where can I get an oil change near me?" If you've asked yourself this, then please contact Winner Volkswagen, the dealership that proudly serves drivers in the Middletown, Odessa, and Dover areas.
The Multiple Checks
There are multiple ways to check if a car is due for an oil change if there's no obvious indication otherwise. The rule of thumb is to check two different spots for the condition of the oil in case one reading is inaccurate. There's the dashboard indicator, which will display when an oil change is due. This is probably the most direct method. But, it doesn't hurt to check the condition of the oil directly. This includes a look at the dipstick. Lift the hood, spin the oil display knob, and lift it.
Another Look
The oil will appear as a certain color on the dipstick. If the stick is dry or the oil is very dark, it's either too low or too dirty to be of much use. If either of these things occur, it's best to get a replacement sooner rather than later. The oil check light may be liberal in when it appears, and the oil could otherwise appear acceptable even if the light is on. A physical look is always the best method for confirming the condition of the oil.
It's always best to receive an oil change and service check sticker. Most auto shops and service dealers will have an indication sticker added to the dashboard. It'll display the miles left on the oil change or the time frame to get the oil replaced.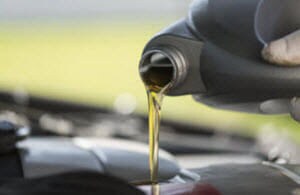 Schedule an Oil Change in Dover DE
If you find that your vehicle's oil needs to be changed, it's best to leave that to the experts. At the Winner Volkswagen Service Center, our team of highly qualified service technicians have the skills and know-how to work on any service that your car needs, whether that be a simple oil change, engine tune-up, or tire rotation, or a more complex vehicle repair. Our team always works hard to ensure your vehicle gets the necessary help and attention that it deserves.
Drivers like you in the Middletown, Odessa, and Dover areas can check out Winner Volkswagen for your next oil change. The team will have a breadth of services available for Volkswagen drivers. Get the best oil change at the right time to maximize the car's lifespan. Schedule your oil change online today!
Signs You Need Your Oil Changed