Needing new tires is like needing new shoes - when you wear a pair of shoes for a long time, the soles get worn down, the treading starts to smooth and you can hardly see the brand logo in your shoe prints anymore. Naturally, the same thing happens to your vehicle's tires. Tires are like the shoes for your car; it needs them to travel, and it's up to you to keep them in shape.
Tire rotation is an essential part of any vehicle's maintenance schedule. In this guide, learn why tire rotation is so important, what causes your tires to degrade and where you can get the best new and discount tires for your vehicle.
Why Rotate Your Tires?
Tires don't last forever. They degrade just like every other part of your vehicle, but tires are among the fastest parts to go. The tread wears down over time, leaving bald rubber in its place. Without the tread, the tires cannot grip the road properly, and that can lead to some disastrous results.
Worn-down tires cause driving to be difficult in general. Traction is how you maintain control, but you need tread for that. Bald rubber is more likely to slide around, which could lead to losing control and getting in an accident. In addition to safety, increased traction leads to better fuel economy since your engine won't have to work as hard to compensate for the friction.
What Causes Tire Wear?
Tires degrade for a variety of reasons, all of which are normal and expected. Over the years, tires have become progressively stronger, but they will still eventually wear down and need to be rotated. Keep in mind that they usually don't wear down at the same rate, so you might be replacing each tire you have at different intervals. Generally speaking, however, most tires have to be replaced every 6,000 to 8,000 miles.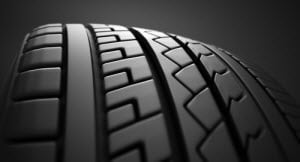 If you have a front-wheel drive car, your front tires have to endure a lot more than the back, from steering to braking to the weight of the engine and front axle. This increases their rate of degradation compared to your rear tires. However, if you frequently keep a lot of cargo in the back of your car, that's going to increase the wear on your rear tires. 
Where Can You Find New Tires?
Maybe you have noticed that the tread on your tires is almost gone, or perhaps you hear a humming sound on smooth roads? That means it's time to change your tires. How do you go about getting new or discount tires in the Middletown, Odessa, and Dover, DE areas, though? Fortunately, the expert service team at Winner Volkswagen is eager to help.
Our service technicians are experts on your Volkswagen. They can answer any of your questions and help you create a maintenance schedule for tire rotations, oil changes, additional tire repair and anything else your vehicle might require. All drivers in the Middletown, Odessa and Dover areas are invited to get their Volkswagen serviced by skilled experts who want to see your vehicle on the road for years to come. Call (888) 431-4157 or contact us online to schedule a service appointment today!