Back in the early 1800s, Smyrna, DE, served as a major post along the Duck Creek shipping lumber, fruit, and vegetables north. Today's residents and visitors can experience what it was like to live in Smyrna back in the day by strolling the town's central historic district that's dotted with former grist mills and period brick buildings.
Smyrna also features its fair share of recent attraction additions, like the Downtown Smyrna Farmers Market and Painted Stave Distilling.
About Winner Volkswagen
One thing that the people of Smyrna understand fully is the power of hard work and the local community spirit. At Winner Volkswagen, we're proud to share those same values as a family-run business located a quick drive from the area in Dover, DE.
Our dedicated staff and teams are focused on providing you with a genuinely better dealership experience, whether you're browsing our showroom or bringing your vehicle by for service.
Our approach to used car sales is supportive and transparent. We understand the unique challenges that come with purchasing a used car, and we strive to make the process as stress-free and straightforward as possible.
New VW Performance, Used VW Price Tag
It all starts in Winner VW's used vehicle inventory, where you'll find a comprehensive selection of low-mileage, gently used Volkswagen models like the Volkswagen Beetle, Jetta, Passat, and Golf.
Since each listing comes with a verified CARFAX Vehicle History Report™ on file, getting all of the key facts and features you need to check yes or no is easy. Just click on the CARFAX® symbol. Many of the entrants in our used inventory also wear the CARFAX® 1-Owner badge, meaning there's only been one owner of the car to date.
Your Used Volkswagen Financing Resource
In addition to connecting you with a high-value, in-budget ride, Winner Volkswagen provides used car shoppers in need of financing with professional assistance from an experienced team.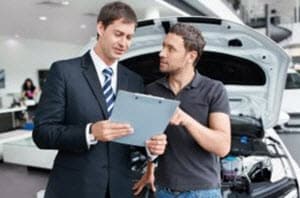 Our strong relationships with lenders in the Smyrna area and many years of industry practice mean we can present you with several affordable options and guide you to the best one for your individual situation. If you have any questions about used Volkswagen financing, don't hesitate to reach out to us here.
Your Used Volkswagen Dealer Smyrna DE
At Winner Volkswagen, we take pride in serving our local Volkswagen drivers and shoppers like you with courteous and professional service.
Come check out our pre-owned Volkswagens, and we'll help you pick a Winner!
If you'd like to get a head start on things, scope out our inventory and schedule a test drive from within the listing when you find a model you're interested in.
To get here from Smyrna, you'll take US-13 South/South Dupont Boulevard. It's about a 15-minute drive.
For any questions at all, feel free to contact us at Winner Volkswagen directly.