Dover is Delaware's capital city and home to a prosperous, thriving community. Heralded for its rich history and breadth of family-friendly attractions, Dover is a remarkable city with its own unique character. 

Make sure to visit the Air Mobility Command Museum, the Dover International Speedway, or the John Dickinson Plantation the next time you're in town. And while you're at it, swing by the Johnson Victrola Museum to learn about E.R. Johnson, founder of the Victor Talking Machine Co.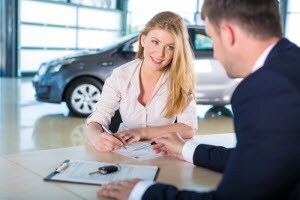 It's hard to get bored when you spend the day in Dover, especially with its incredible restaurants and cute downtown district.
Welcome to Winner Volkswagen
As a family-owned and -operated dealership, Winner Volkswagen is focused on meeting your automotive needs with respect, transparency, and attention to detail. We're a Volkswagen dealership in Dover with one goal in mind: to achieve 100% customer satisfaction with everyone who visits our showroom. Our team of sales professionals, financing experts, and Volkswagen-trained technicians is in your corner throughout the shopping process and strives to deliver excellent customer service that exceeds your expectations.
Winner Volkswagen was founded by John Hynansky and is now in its second generation of family ownership. Our mission is to be the top provider of automotive products and services in Delaware, and we're committed to making your experience with us a positive one.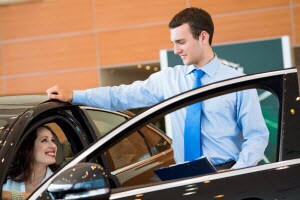 While shopping with Winner Volkswagen, we want you to feel confident about the vehicle you choose, its final price, and the service you receive. Our team of automotive experts is here to listen to your needs and strives to take care of those needs with precision and a smile. Whether you're shopping for a vehicle, applying for financing, or scheduling maintenance, you can expect quality, personalized service at Winner Volkswagen.
Winner Volkswagen Financing
Once you've found a Volkswagen you love, visit our financing department to discuss your lease or auto loan options. We'll work with more than 30 competing lenders to secure a loan with terms and conditions in your favor, and we're committed to finding a payment plan that you feel confident about. 
All kinds of credit can qualify for an auto loan. Even if your credit score needs work, Winner Volkswagen will help you to get financing. We even offer no-credit loans to help build your score and provide simple refinancing options for existing customers.
If you need to refinance or adjust the terms of your contract, Winner Volkswagen is here to help. Financing a vehicle should be easy and straightforward, and our team is here to make the Volkswagen you've always wanted affordable.
If you're ready to get started, fill out our finance application and one of our representatives will get back got you shortly.
Thank You for Considering Winner Volkswagen
Winner Volkswagen proudly serves Dover and its surrounding communities. Our staff is committed to your satisfaction, and we encourage you to visit our showroom to find out what sets us apart.
Winner Volkswagen is conveniently located at 1387 North Dupont Highway. For more information, contact us online.