Leasing a VW car or SUV is a convenient and alternative way to get in the driver's seat of a dependable vehicle that's fun to drive. If you're interested in Volkswagen lease deals near Milton, DE, visit Winner Volkswagen.
About Milton DE
The small-town charm of Milton, DE, is right in the middle of some great scenic drives. Downtown, you'll be right between Wagamons Pond and at the head of the Broadkill River. After a stroll down by the water, you can unwind at the Dogfish Head Craft Brewery. If you want to explore the area, it's just a short drive to the shores of Rehoboth Beach, or you can see some nature at the Prime Hook National Wildlife Refuge.
With a lot to check out both downtown and around southeast Delaware, a dependable Volkswagen can help you see it all.
Benefits of Leasing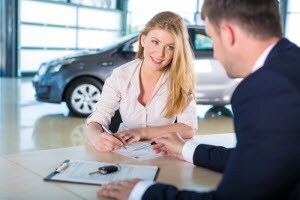 Leasing gives you a great opportunity to drive a stylish new car, then change your mind or upgrade, all while saving you some money. Think of leasing like a long-term rental. You sign up for a lease term that usually lasts for 24 or 36 months.
When your lease ends after two or three years, you'll return the car. This gives you the opportunity to start a new lease. You can either continue with the same car and upgrade to the latest model, or switch things up and lease a different vehicle.
On top of that, you'll usually end up saving money when you start your lease, too. You'll still make monthly payments while you have the car, but you'll only be responsible for the time you have the car, instead of its full value. This means you usually won't have to make a down payment.
VW Dealership Inventory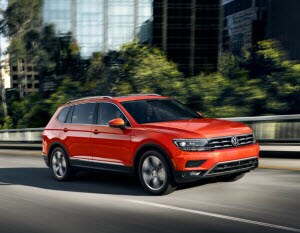 As a Volkswagen dealer, we proudly feature lots of convenient variety on our lot. Plus, our friendly team will be able to help guide you to the car or SUV that has everything you're looking for in your next lease.
If a compact sedan with great fuel economy sounds like the car for you, check out the classic VW Jetta. It provides you with a ride that's both smooth and sporty for a fun, fuel-efficient drive.
Drivers who prefer a roomy midsize sedan should check out the VW Passat. It features a comfortable interior and a wide, spacious trunk to give you lots of cargo room.
For even more cargo room and the capability of all-wheel drive, you can rely on an SUV like the VW Tiguan. It's loaded with driver assistance features to make your trips downtown fun and easy, plus its versatile drivetrain is great on tough roads.
Whatever your needs are for your next lease, you can be sure that the selection on our dealership lot is filled with reliable options for you to choose from.
Lease a Volkswagen
Visit Winner Volkswagen to test drive one of our stylish and reliable cars and SUVs. We feature a great selection of trusted vehicles that are available for Volkswagen lease deals near Milton, DE.