If you live in Middletown, Odessa or Dover and own a vehicle, chances are your car will need service at some point. At Winner VW, we offer only the best auto service and parts for our customers. Whether you need minor servicing or major replacements and repairs, Volkswagen Care Plus is there to help you take care of your car and, by extension, yourself. If you have never used Volkswagen Care Plus, allow our quick primer to introduce you to its advantages.
What is It?
Volkswagen Care Plus, also known as the Volkswagen Care Plan, builds car maintenance around your schedule, not vice versa. It is a variety of prepaid scheduled maintenance plans that you can choose from based on what works for your lifestyle. Parts and labor costs are fixed; unlike other dealerships, we will not add upcharges and fees if your maintenance needs change.
Volkswagen Care Plus Packages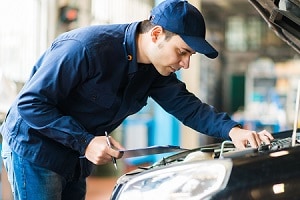 At Winner WV in Dover, you can choose from three maintenance and care packages. Package One is our most basic; the other two add extra features and services. Volkswagen Care Plus applies to all models from 2015 onward, so do not be afraid to buy a used car from us because you might not get a package. Our technicians love the program and look forward to working on both new cars and those with a more vintage feel.
Minor and standard maintenance is recommended about every 10,000 miles, or every year after purchase, whichever comes first. Minor service includes car inspection, a full wash, fluid inspection and refills plus inspection of systems like your brake or engine. Sometimes a full wash is included with minor service; ask us about this feature.
Standard service is much more comprehensive and more expensive without this package. It encompasses everything listed above, plus repairs and replacements. For example, most experts recommend replacing your timing belt after about 130,000 miles. Brake pads or the brakes themselves may need replacing at this point or sooner. Especially on a smaller car like a VW, they tend to squeak and squeal earlier and more often than their counterparts. Standard maintenance also includes oil changes, filter inspection and replacement and fluid refills.
A Volkswagen Care Plus package level one, meant for models 2015 and newer, will cover all recommended maintenance at 10,000 miles. If you upgrade to levels two or three for models 2016 and newer, you can get the same service at 20,000 and 30,000 miles, plus some extra features like vacuuming with your wash.
Will a Care Package Affect My Warranty?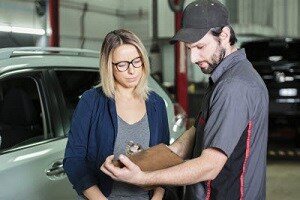 No. Getting a this package or other care plan will not make your warranty more expensive or shorten its effectiveness period. At Winner VW, we use the Person First VW Warranty to ensure all your service is covered in the most thorough and inexpensive way possible.
Contact Us
If you would like to schedule service or have more questions about Volkswagen Care Plus, please contact us today. Our technicians are highly trained in auto service and look forward to working with you. If you are unsure which package you need, ask to speak to a technician or dealer who will guide you through the process.