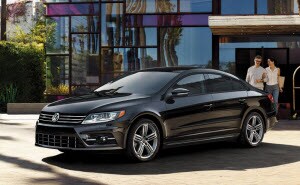 Welcome to our library of Volkswagen vehicle comparisons, where drivers near Middletown, Odessa, and Dover can learn how their favorite Volkswagen models stack up against competitors. Winner Volkswagen provides these Volkswagen comparisons to help drivers conduct automotive research. Before visiting a dealership, our comparisons can help you decide which vehicles are best for your driving needs and preferences.
Each Volkswagen comparison is posted on this page. With one click, you'll have access to tons of useful information that can help guide you to the right car for your driving needs.
2018 Volkswagen Jetta vs. Toyota Corolla
2018 Volkswagen Passat vs. Ford Fusion
How Volkswagen Vehicle Comparisons Can Help You
The options are seemingly endless in today's saturated automotive marketplace, so finding a vehicle you're fully comfortable with can take hours, weeks, or even months of research. We provide Volkswagen vehicle comparisons to streamline this process.
Instead of spending hours reading reviews and comparisons on the web, the information you need is kept conveniently in one place. The Winner Volkswagen vehicle comparisons make conducting automotive research less time-consuming, and are designed to be a helpful, educational resource that makes your shopping experience easier.
The Importance of Volkswagen Comparisons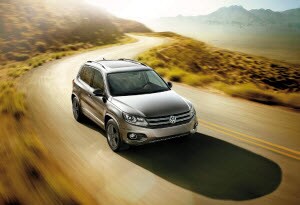 When searching for your next car, our comparisons demonstrate how vehicles like the Volkswagen Passat, Volkswagen Tiguan, and Volkswagen Jetta stack up against competitors. Many vehicles look the same at first glance, but the Winner Volkswagen comparisons explore the characteristics that make each car unique.  
Understanding these differences ensures that you'll choose a vehicle specifically tailored to your needs. Whether you prioritize power, performance, cargo space, or safety features, our Volkswagen comparisons will show you which vehicles cover the bases you care about most.
Read Vehicle Reviews from Winner Volkswagen
Our goal at Winner Volkswagen is to match drivers throughout Middletown, Odessa, and Dover to the right vehicles for their lifestyle and driving routine. Our Volkswagen comparisons are an excellent educational resource for drivers researching their next vehicle. Before taking a test drive, we encourage you to read our Volkswagen vehicle comparisons to see which cars are best for your driving needs.
If you have any questions about our vehicle comparisons or the Volkswagen models in our inventory, please contact Winner Volkswagen online.