Bethany Beach may be one of the few areas in North America that was first settled by Europeans, with a noted lack of evidence that Native Americans were active in the region. It was first founded in 1898. By 1901, the first temporary town government was established, though it wasn't formally incorporated until 1909. Currently, it hosts a full-time community of just over 1,000 people, but in the summer months, it sees an influx of over 15,000 more seasonal residents.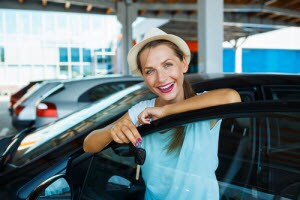 Known across the states as The Quiet Resorts, these are some of the best kept secrets in the state, with beautiful resort areas, a boardwalk, stunning beaches, restaurants, and vacation destinations. Residents and visitors alike enjoy the Nature Center, the Captain Jack's Pirate Golf, the Bear Trap Dunes golf course, and shops like Bethany Beach Books. To get around, many locals turn to the best used Volkswagen dealer in Bethany Beach, DE: Winner Volkswagen.
Bethany Beach Volkswagen Dealership
Many people choose to buy used vehicles instead of new ones for a multitude of reasons. Some choose used vehicles for the lower cost. In truth, though, you can get a great deal on a car when you buy a used vehicle. In fact, some used cars that are only a few years old can even come with some time left on their factory warranty, which is a great benefit if you're looking to save some money.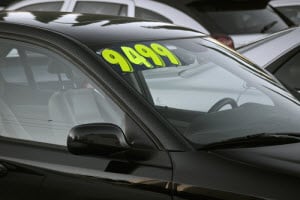 It's generally less costly to insure a used vehicle than it is a new one, too. Sometimes, it's less expensive to register one as well. Our used inventory promises a vehicle that is just as solid as a brand-new vehicle, and will run like new for years to come.
Winner Volkswagen
At Winner Volkswagen, we're committed to changing the status quo of car shopping. We want to not only sell you the very best quality cars, we also want to do it with the best quality customer service. We believe in building relationships with our clients that will last just as long as the cars we sell, and even longer.
When you buy through us, we'll treat you like family, helping you find the perfect car for your needs at the best possible interest rates and incentives. For the entire time you own the vehicle, our service center will be here to help with any routine maintenance or major repairs you need. Whether it's a Volkswagen Jetta, a Nissan Maxima, or a GMC Terrain, we've got the perfect car for you.
If you're looking for the best used Volkswagen dealer in Bethany Beach, DE, look no further than Winner Volkswagen. We've got not only the best selection of used and certified pre-owned cars, trucks, and SUVs around, but we've got the kind of customer service that will bring you back many years later when you're trading in on your next car. Contact us online for more information, or stop into our showroom today!