Driving-and loving-the car you have is only half of car-ownership. The other half consists of monitoring your vehicle and getting it the maintenance it needs to keep it running as smoothly as possible. Volkswagen Jetta owners in Middletown, Odessa, and Dover can count on Winner Volkswagen to provide top-quality maintenance service to ensure your vehicle never lets you down.
Your Volkswagen Jetta Service Schedule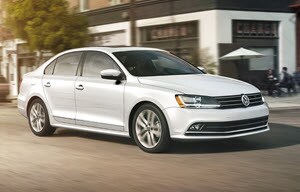 Below, you'll find a brief and general schedule of services that need to be performed when your Volkswagen Jetta reaches so many miles. Each mileage interval has details on what you can expect to have done to your vehicle at that service appointment. This Volkswagen Jetta maintenance schedule can serve as a reference guide to ensure that you don't fall behind on your service routine.
10,000 Miles
At 10,000 miles, basic routine maintenance measures will be taken, such as having your oil changed and installing a new oil filter. During this service appointment, the service technicians will also rotate your tires. Plus, your wiper blades will be inspected and potentially replaced, if they don't meet quality standards.
Additionally, a simple visual check of the airbag system, windshield washers, headlight cleaning system, and brake pads will be conducted. Should any of these visual checks result in unsatisfactory findings, measures will be taken to correct them before your service appointment ends.
20,000 Miles
This mileage interval marks the first time your battery will need to be checked during your service appointment. During this appointment, your dust and pollen filters will be changed out for new ones, as will your engine oil and oil filter. Your tire tread and tire pressure will also be checked with each tire.
A few things will be the same as your 10,000-mile service appointment, though. A visual inspection will be done of the airbag system and brakes. Additionally, the windshield washers and headlight cleaning system will be checked, and your tires will be rotated again.
30,000 Miles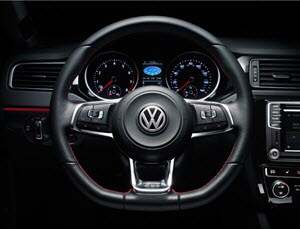 The service appointment for your 30,000-mileage interval will be relatively short. You will only need to have a routine visual check of your airbag system, your brake pads, and your windshield wipers. Should anything seem worn or needing of a replacement, action will be taken there and then. Other than that, you will have your tires rotated and your oil changed before being sent on your way.
40,000 Miles
Unlike the 30,000-mile check-up, the 40,000-mileage interval service appointment is one of the most important inspections your car will receive. This service appointment is guaranteed to have physical replacements and maintenance involved, in addition to a visual inspection of the following parts:
Airbag system
Battery
Exterior body (to check for corrosion)
CV joints
Braking system
Shock absorbers
Exhaust system
Engine and related components
As previously mentioned, these visual inspections will take place in addition to standard maintenance, such as the replacement of dust and pollen filters and the rotation of all four tires. Every liquid of your car will be checked and topped off to ensure that you have enough.
Questions About Maintenance for Your 2017 Volkswagen Jetta?
If there's anything you're confused about in this maintenance schedule for your Volkswagen Jetta, please contact us at Winner Volkswagen. We'd be happy to answer your questions. Additionally, contact us when you're ready to schedule your service appointment. With easy accessibility from Middletown, Odessa, and Dover, your service appointment will be a breeze.