If you're like most drivers in Odessa, Dover and Middletown, you want to be certain that your vehicle lasts for thousands of miles to come, especially when you're driving a thrilling model like the Volkswagen Passat. Fortunately, to make sure that your Passat always runs the want you want and need, you only need to follow your manufacturer's recommended maintenance schedule.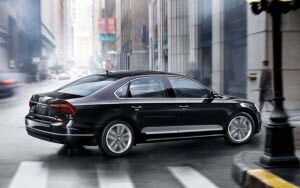 The maintenance schedule provided by your manufacturer is meant to keep your vehicle in tip-top shape throughout its lifespan, ensuring you always have reliable transportation. Here is a quick guide to your 2017 Volkswagen Passat maintenance schedule and advice for scheduling service for your vehicle at a local dealership.
10,000-Mile Maintenance
The first major maintenance check that you will need to schedule for your Passat will occur at the 10,000-mile market. Generally, this will take place about a year into the lifespan of your vehicle. Fortunately, this maintenance check will be very brief and should include only a few items.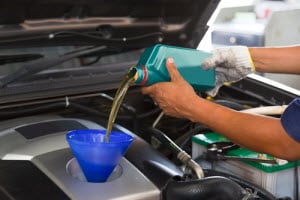 First, your engine oil will be drained and replaced, and your engine filter will be swapped. Second, several inspections will be performed, including checks of your brake pads and airbag system. Finally, your tires will be examined to see if you need a tire rotation.
Maintenance at 20,000 Miles
The next time you will need to visit your dealership's service and parts department is when your odometer hits 20,000 miles or you've owned your Passat for two years. At this point, you will have likely accumulated at least some wear on your vehicle that will need to be addressed.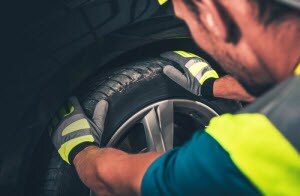 The first item at this maintenance check will be an inspection of your tires to make sure they are still safe and working properly. In addition, there will be a full examination of your braking and battery system. Finally, the air filter in your vehicle will need to be replaced.
40,000-Mile Service Appointment
After you've had your Passat for about four years, or have driven 40,000 miles, you will need to schedule another maintenance appointment. Here, your car will undergo an extensive inspection to ensure that it is running the way that you want, need and deserve.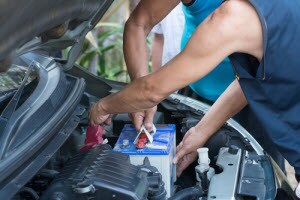 Your battery will be checked to make sure it charges correctly, and the body of your Passat will be examined for corrosion. The same brake inspection from the 20,000-mile appointment will be performed and your coolant levels will also be inspected. Finally, your engine, engine compartment and exhaust system will be checked for damages and leaks. This appointment will need to repeated every four years or 40,000 miles.
Follow Your 2017 Volkswagen Passat Maintenance Schedule
If you follow your 2017 Volkswagen Passat maintenance schedule, you should be able to make sure your vehicle lasts for years to come. The easiest way to get service for your vehicle is by working with the service and parts department at Winner Volkswagen.
The Winner Volkswagen service and parts department serves customers from Odessa, Middletown and Dover, and can easily and efficiently fulfill your car maintenance needs. We also provide an exciting inventory of new and pre-owned models that you can tour when it's time to buy a new vehicle. Schedule your next service appointment online today!