If you've ever been behind the wheel of your VW bug, Jetta, or Golf when a warning light appeared, you know how scary it can be to not know what kind of problem your car is having or how much time you have to fix it.
Local drivers in Middletown, Odessa, and Dover questioning a newly lit warning light in their Volkswagen have come to the right place!
Volkswagen Gold SportWagen Dashboard Symbols
Volkswagen Golf Alltrack Dashboard Symbols
Volkswagen Atlas Dashboard Symbols
Volkswagen Beetle Warning Lights
Volkswagen Jetta Warning Lights
Volkswagen Passat Warning Lights
Volkswagen Tiguan Dashboard Lights
Volkswagen Golf Dashboard Lights
Volkswagen Warning Light Guides: What You'll Learn from Reading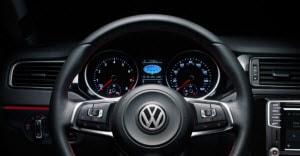 In the case of a daunting dashboard warning light, seeing is believing. Winner Volkswagen dashboard light resources place the pictures of the most questioned warning lights and indicators in your Volkswagen side by side with their meanings.
By reading these helpful, quick digital resources, you'll quickly be able to track down the symbol that's troubling you and read about its related systems and why it's on.
Our guides also help you out with the immediate steps you can take right now to work toward a resolution, whether that's simply tightening your gas cap, or getting your car in for service.
Don't Leave That Dashboard Light Waiting
Yes, not all dashboard lights in your Volkswagen are a cause for concern, but if you ignore them, you could risk a minor problem becoming a major one, and with that, the need for involved, costly repairs.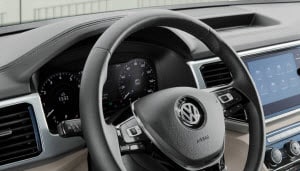 As a preemptive tip, here's a way to know whether your VW dash light is something you can fix or something that requires the prompt attention of a Volkswagen service provider:
Red dashboard lights are designed to get your attention and often relate back to a serious problem with one of your Volkswagen most vital systems (seek service!).
Amber dash lights are a mix. Some will signal a serious issue that requires attention like an engine misfire, while others may refer to things the driver can help with, like a low fuel tank.
Green, blue, or white dashboard lights often denote active systems, like when you flick on a turn signal or turn on the hazard lights. They could also show functions of other systems that are useful to know, like cruise control.
Enlightenment Is Just a Click Away
Start decoding your VW dashboard lights by selecting the Winner Volkswagen dashboard light guide for your VW model on this page.